Featured In Network Attorney: Ned Gill
Featured In Network Attorney: Ned Gill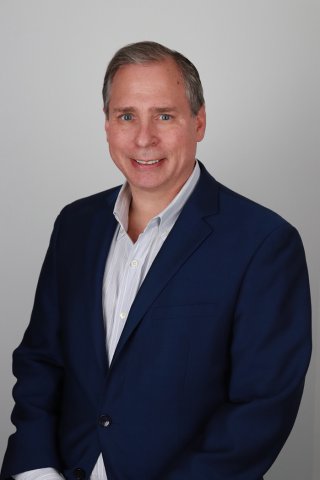 A very important part of LegalEASE are our Network attorneys who provide excellent service to our members. We like to highlight an attorney from time to time and we would like to introduce you to Attorney Ned Gill III.
Where do you practice currently?
"I practice in Texas in the city of Houston"
How long have you been a LegalEASE Network Attorney?
"I've worked with LegalEASE for 15 years as an In-Network Attorney."
What is your favorite restaurant?
"Houston is the best place in the world for Tex-Mex cuisine.  If you've never been to the original Ninfa's on Navigation, then you haven't had the best Tex-Mex in the world."
What is something unexpected you keep in your briefcase?
"Good lawyers don't carry briefcases anymore. They carry laptops, iPads and very smart phones. The BEST lawyers will have the RIGHT phone numbers in their phone and know WHO to call. That's what you get with ME." 
This is a fun one, if you were not human, what would you be?
"If I were not human, I'd want to be an American Bald Eagle, only because of the respect I'd demand. I'd soar in every NFL and MLB stadium on every weekend and promote American freedom."
If you were a movie star, who would you be?
"If I were a movie star, I'd want to be Jack Nicholson. The man can act, and he can have fun. Sean Connery would be a close second. He also can act, but I could meet all the Bond girls, those girls then and those now."
To close, if you weren't a lawyer what would you do?
"I'd be on the beach everyday waiting for that perfect wave. And when the sun sets, then I'd appreciate my perfect day, probably with a very cold beer, chips and hot sauce."

Mr. Gill went to Law School immediately after college and upon graduation in 1991 opened his own law practice, now known as the law firm of Gill, Revack, Samaan & Muller, LLP. Mr. Gill has practiced family and divorce law for over two decades; developing substantial trial experience and legal knowledge in all areas of Texas Family Law, including divorce, child custody, child support, visitation, adoptions, protective orders, name changes, pre- and post-nuptial agreements, property divisions and CPS cases. He is licensed to practice law in all state courts in Texas, The United States Supreme Court and the United States District Court for the Southern District of Texas. His primary practice includes the counties of Harris, Fort Bend, Galveston, Brazoria and Montgomery.
Mr. Gill understands that when a family is faced with a separation and then ultimately a divorce, it is one of the most stressful and difficult events in a person's life. And when children are involved the separation and divorce becomes more than a difficult and stressful time… it then becomes a parent's role and responsibility to protect the best interest of the child. With this understanding, Mr. Gill believes that a serious attempt should be made to amicably resolve any disagreements before the divorce becomes unmanageable and out of control. However, if the other side decides to wage war, then Mr. Gill has the experience, knowledge, relentlessness and toughness to win. Mr. Gill has a reputation for fighting for his clients and getting what his clients deserve.
History
Ned Gill III has a long family history in Texas. He is a fourth generation Houstonian and a sixth generation Texan. His great-great-great-grandfather, Abner Smith Lipscomb, was the Secretary of State of the Republic of Texas and when Texas joined the Union was appointed by the Governor as the first Associate Judge of the Texas Supreme Court.
Attorney Ned Gill is a member of multiple bar associations, is licensed to practice in the State of Texas, Federal District Court and the United States Supreme Court. He has published articles and a number of appeals. Additionally, he has been a guest speaker on radio shows, and on television. Several of his cases have received national attention.
Bar Admissions
Practice Areas
Practice Areas
Divorce/ Disolution
Child Custody
Child/ Spousal Support
Division of Property
Modification of Final Divorce Decree
Paternity
Domestic Violence
Education
J.D., Western Michigan University Cooley Law School, Lansing, Michigan
B.B.A., Stephen F. Austin State University, Nacogdoches, Texas‎
Experience
In 1991 he opened his own law practice, now known as the law firm Gill, Revack, Samaan &  Muller, LLP