Featured In-Network Attorney: Joni Salomon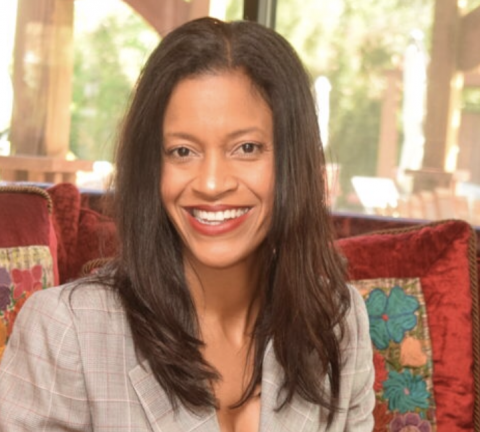 A very important part of LegalEASE are our Network attorneys who provide excellent service to our members. We like to highlight an attorney from time to time and we would like to introduce you to Attorney Joni Salomon with Salomon Law Corporation.
What area of law do you specialize in?
"I'm a California Board Certified Family Law Specialist"
Where do you practice currently?
"The main office is located in Beverly Hills California, but we have two other office locations in Woodland Hills and Torrance."
How long have you been a LegalEASE Network Attorney?
"I have been a LegalEASE Network Attorney since 2012"
How did you become a lawyer?
"I realized that I just wasn't happy with becoming a doctor and all the science and the chemistry of it. Then one of my Professors, Dr. Brown, suggested I get my Masters in Healthcare Administration; this way I could do things like being the Chief Operating Officer of a Hospital, or even an HMO Manager. So, I went to the University of Washington, in Seattle, for their two-year program, and in the last semester of my second year we were required to take a Health Law course at their Law School, and I just really enjoyed it. I loved the way these Law students were thinking, and the Socratic method the teachers used with their questions and answers… I immediately knew this is where I needed to be." 
What makes you successful as a Family Law Attorney?
"I know first-hand the pain that the breakup of a marriage can cause – to both parents and children. I refuse to forget from where I came and thus, I am able to reach back and assist my clients with patience and understanding."
What sets you apart from other Family Law Attorneys in California?
"I separate myself from other family law practices by taking the time to listen to clients at any hour of the day or night. I'm available to support my clients mental and emotional health as well as their physical and financial safety."
 
Bar Admissions
Practice Areas
Divorce / Dissolution

Legal Separation

Child Custody

Spousal Support

Guardianship

Property / Asset Division

Child Support

Prenuptial Agreement

Domestic Violence

California Paternity Law
Education
J.D., Loyola Law School, Los Angeles, California

M.H.A., University of Washington, Master of Health Administration, Seattle, Washington

B.S., Clark Atlanta University, Atlanta, Georgia
Awards
Super Lawyer Rising Star by Super Lawyers (2011 to the present)

Named in LA Woman Magazine as a Top Women Attorney in Southern California (2011 to the present)

Top 40 Family Law Lawyers Under 40 (2012 and 2013)

National Trial Lawyers Top 40 Under 40 (2014)

Matindale-Hubbell Client Distinction Award for the last 9 consecutive years

LA Magazine Top Attorney Young Lawyers in Souther California for the last 9 years
Organizations / Associations
State Bar of California and U.S. District Court, Central District of California

Association of Family Law Specialist, State Bar of California (Family Law Section)

Executive Member of the Beverly Hills Bar Association

Los Angeles County Bar Association Member

American Bar Association Member
Selected Publications
Hollywood Weekly.net

DivorceMag.com - Divorce Magazine Podcast
Radio Appearances
Co-Host for KABC Larry on the Law (Family Law Spotlight)

Host of Salomon on the Law (KKLA)