Featured In Network Attorney: Irene S. Gold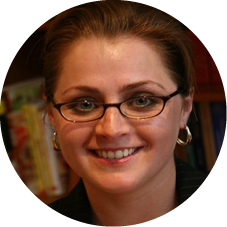 A very important part of LegalEASE are our In Network attorneys. Our company highlights attorneys who have made significant contributions in their areas of law and maintain impeccable standards of excellence for their clients and communities. We would like to introduce you to Attorney Irene S. Gold. Visit her website at  www.irenegoldlaw.com
Irene S. Gold, Esq. is a family law and estate planning attorney who is licensed in California and Pennsylvania and maintains active practices in both locations. Irene was born and raised in Odessa, Ukraine. She speaks fluent Russian, Ukrainian, and is conversational in French, Dutch, and Italian.   
Irene graduated with honors with a degree in Foreign Languages and Linguistics from Odessa State University, Ukraine. She then earned a Bachelor of Arts degree in Psychology from Temple University in Philadelphia, Pennsylvania, graduating Summa Cum Laude and Phi Beta Kappa. Upon completion of her undergraduate degree, Irene attended James E. Beasley Temple University School of Law where she received numerous academic accolades including Trial Advocacy awards.   
 Irene has been a practicing attorney since 2006. As a family lawyer, Irene focuses her practice on providing a wide range of family law services, including divorce, child custody, child support, and prenuptial agreements. She is a skilled mediator and is committed to helping her clients achieve amicable resolutions to their disputes. She understands the sensitive nature of family law cases and is dedicated to helping her clients through difficult times with empathy and understanding. In addition to her family law practice, Irene is also an experienced estate planning attorney. She helps her clients plan for the future by creating wills, trusts, and other legal documents that ensure that their assets are protected and passed on to their loved ones in the event of their death. Irene is particularly adept at guiding her clients through the process of developing a personalized estate plan that is tailored to their unique needs and goals.  
 Irene takes great pride in her work and values the relationships she establishes with her clients. Her fluency in multiple languages and knowledge of different cultures is a valuable asset to her clients, as it allows her to better understand and serve the needs of her diverse clientele. Irene's tenacity and strong desire to help others makes her a passionate advocate for her clients, and her professionalism and attention to detail ensure the highest-quality results. Irene is supported by a friendly and dedicated team who go the extra mile to ensure the firm's clients receive the best service possible.