Featured In Network Attorney: Isha Singh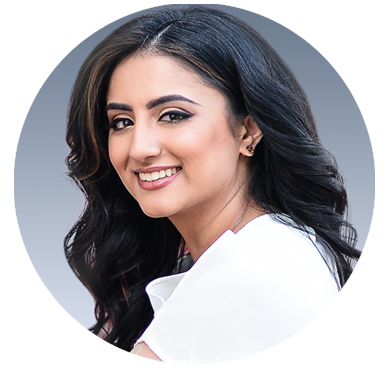 Introducing Attorney Isha Kakkar Singh. Connect through her website, singhlawfirm.com
Isha Singh is a Partner of the Singh Law Firm, where she began her legal career as a Singh Law Firm Law Clerk in 2012. Mrs. Singh is known for her untiring work ethic and sincere concern for each and every client she touches. Without a doubt, Mrs. Singh's passion for Estate Planning coupled with her warm heart makes her a true counselor to all of the Singh Law Firm's clients.
After clerking at the Singh Law Firm in 2012, Isha Singh went on to serve as Senior Editor for Whittier Law Review while pursuing her law degree. Mrs. Singh also externed for the Honorable Justice Thomas L. Willhite, Jr. of the California Court of Appeal, Second District, Division Four. This experience with the court system motivated Mrs. Singh to hone her skills in Probate Court and now Isha Singh is the lead Partner for the Probate Division at the Singh Law Firm. Her extensive court experience allows her to handle Probate matters with efficiency and efficacy. 
Isha Singh's keen dedication to the law is what allowed her to attain the status as a 2022 Super Lawyer Rising Star – a recognition reserved for only the top 2.5% of attorneys in the State of California.
In addition to serving as Partner at the Singh Law Firm, Mrs. Singh shares a bustling life with her husband, her sweet daughter, and her adorable Shih-Tzu. Mrs. Singh is an avid dancer and has been actively involved in traditional Punjabi Bhangra for as long as she can remember. Once her daughter is older, she plans to take her family on her dream trip to Paris. In the meanwhile, Mrs. Singh has been blessed to travel across the world to India to take her daughter to visit her great-grandfather in Punjab. Mrs. Singh's favorite family pastimes are strength training with her husband, keeping up to date with fashion and home design, and adventurous dining. 
Isha Singh holds a Bachelor of Arts from the University of California at Santa Cruz and a Juris Doctorate from Whittier College of the Law.